17/01/2017 B&B Attachments is Exhibiting at The UK Concrete Show 2017
---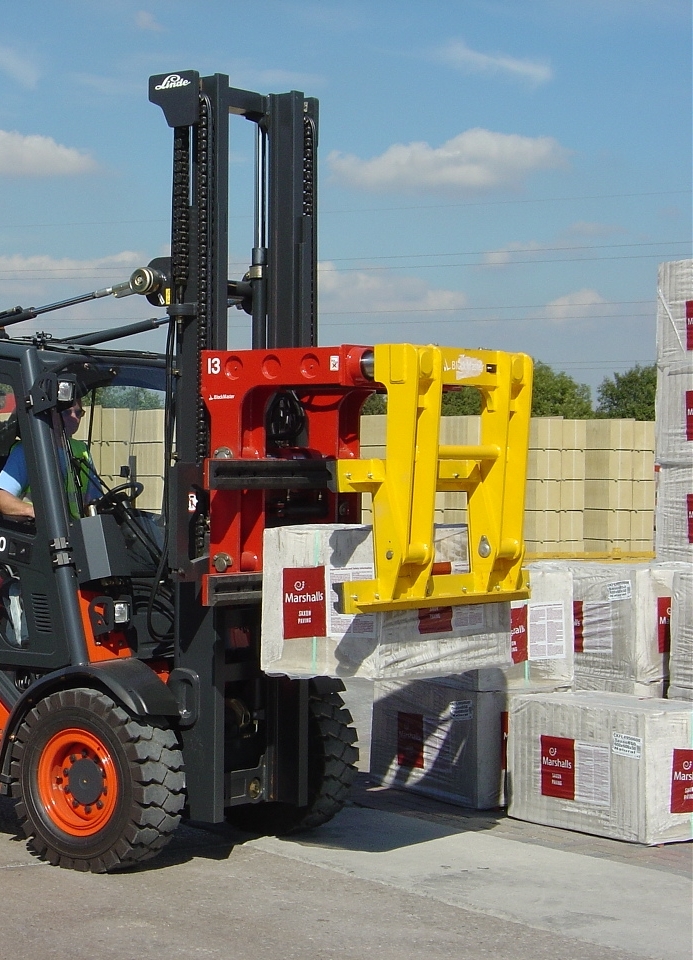 B&B Attachments, the UK's leading supplier and manufacture of forklift truck attachments, is exhibiting its BlockMaster K320 and PowerMount Attachment at The UK Concrete Show 2017 on the 15th and 16th February 2017 at the NEC Birmingham.
The UK Concrete Show has grown to be Europe's largest specialist concrete event and is attended by specialists from all over the world.  As well as over 200 exhibitors and 200 product categories on display, the show is a magnet for senior specifying and purchasing personnel.
This year B&B will exhibit its K320 and PowerMount Attachments on stand D15. These attachments are designed to assist with the complex task of moving bricks and blocks on site in a safe and efficient manner. The K320 is part of B&B's sought after BlockMaster range made uniquely for specialist applications within the construction industry. The K320 attachment can be integrally mounted to obtain maximum lift capacity and weight efficiency.
B&B's PowerMount Quick Release System enables a quick change from one hydraulic attachment to another in just 90 seconds, without the need for an engineer or any tools. It also allows one forklift truck to use several attachments, providing the best possible utilisation of a forklift fleet. PowerMount has the potential to severely cut fleet costs and provide better utilisation of the forklift fleet.
B&B Attachments offers a complete range of specialist clamps for the brick, block and paver market. The range incorporates many unique design features to ensure maximum productivity and safety when material handling. BlockMaster is used extensively in worldwide markets, providing optimum performance and maximum productivity when handling a vast array of construction materials.