14/02/2022 Pipe handling attachment saves time
---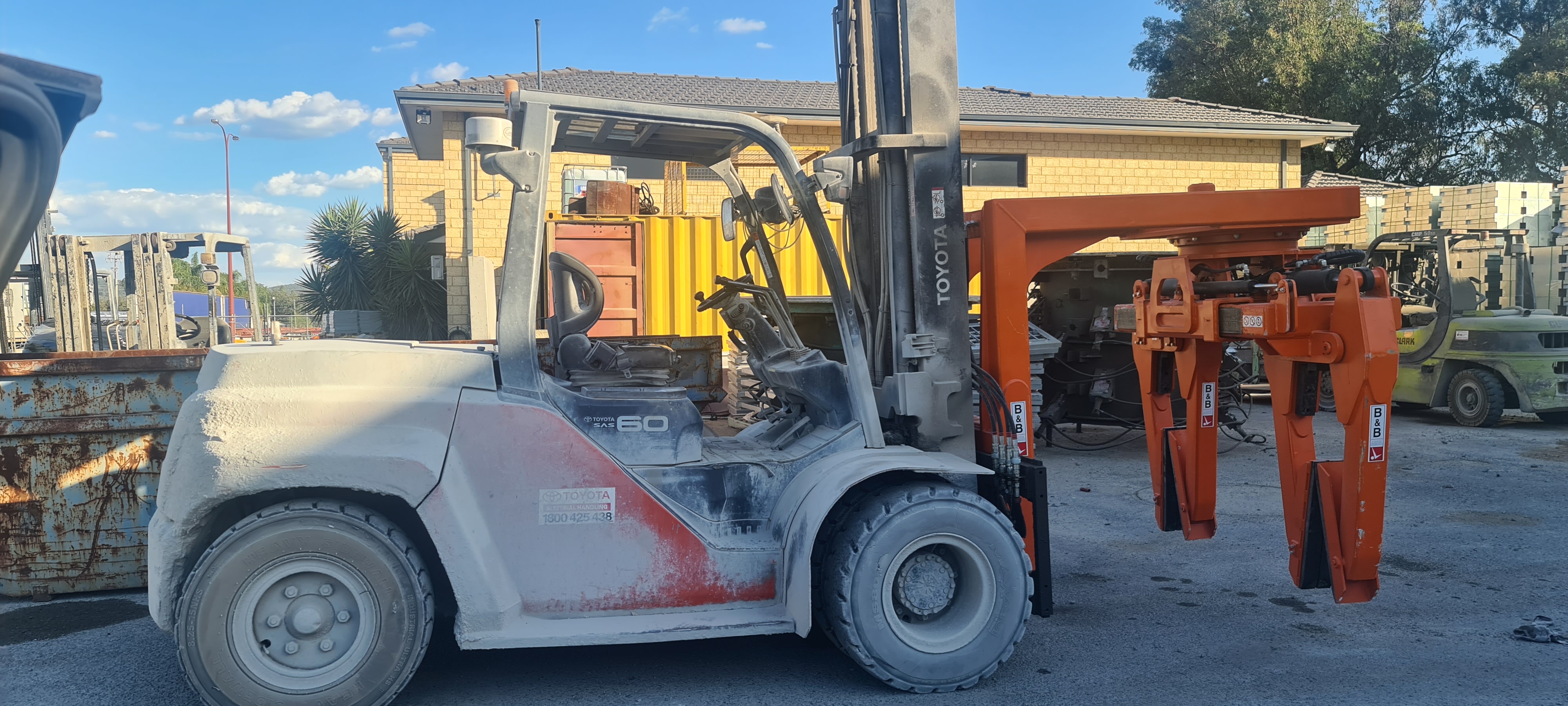 Founded in 1966, Maddington Concrete is a family-owned business, manufacturing and supplying precast concrete products from its automated concrete batching and manufacturing plant in Maddington, Western Australia.
For over 50 years it has manufactured quality precast concrete products, specialising in manufacturing concrete pipes, soakwells, stormwater liners, associated covers, septic tanks/leach drains, as well as bespoke specialist product requests.
Used extensively through the supply chain from manufacturers to builder's merchants, concrete pipes are used to provide manhole access to sewer and drainage systems. They are made from strong, dense concrete, capable of withstanding corrosive environments which are regularly experienced underground. Concrete pipes are normally used for drainage purposes by highway agencies, in agriculture and for water wells.
To support the growth of the business and assist with the substantial number of concrete pipes the company transports daily, the precast manufacturer contacted UK based B&B Attachments to find a solution to safely handle these concrete pipes.
The pipe clamp handler, manufactured by B&B Attachments, has a dual clamping mechanism which is activated by hydraulic cylinders. The large rubber grippers prevent slippage and damage to the concrete. By means of the clamping mechanism, the pipes are tightly held to enhance accurate material placement. The clamp is adaptable, with several different designs available to cater for various pipe depths and wall thicknesses. This easy to install attachment can be fork or jib mounted to any appropriate forklift or tele-handler, and can rotate partially, or up to 360 degrees.
Remo Caruso, Company Director at Maddington Concrete comments; " The Pipe clamp attachment has quickly become essential to our operations.  It ensures a safe, fast lifting operation and avoids damage to the concrete. The team is very happy with its strong construction and ease of use. The attachment has significantly increased productivity on site."