15/02/2023 The latest solution in layer picking and depalletising
---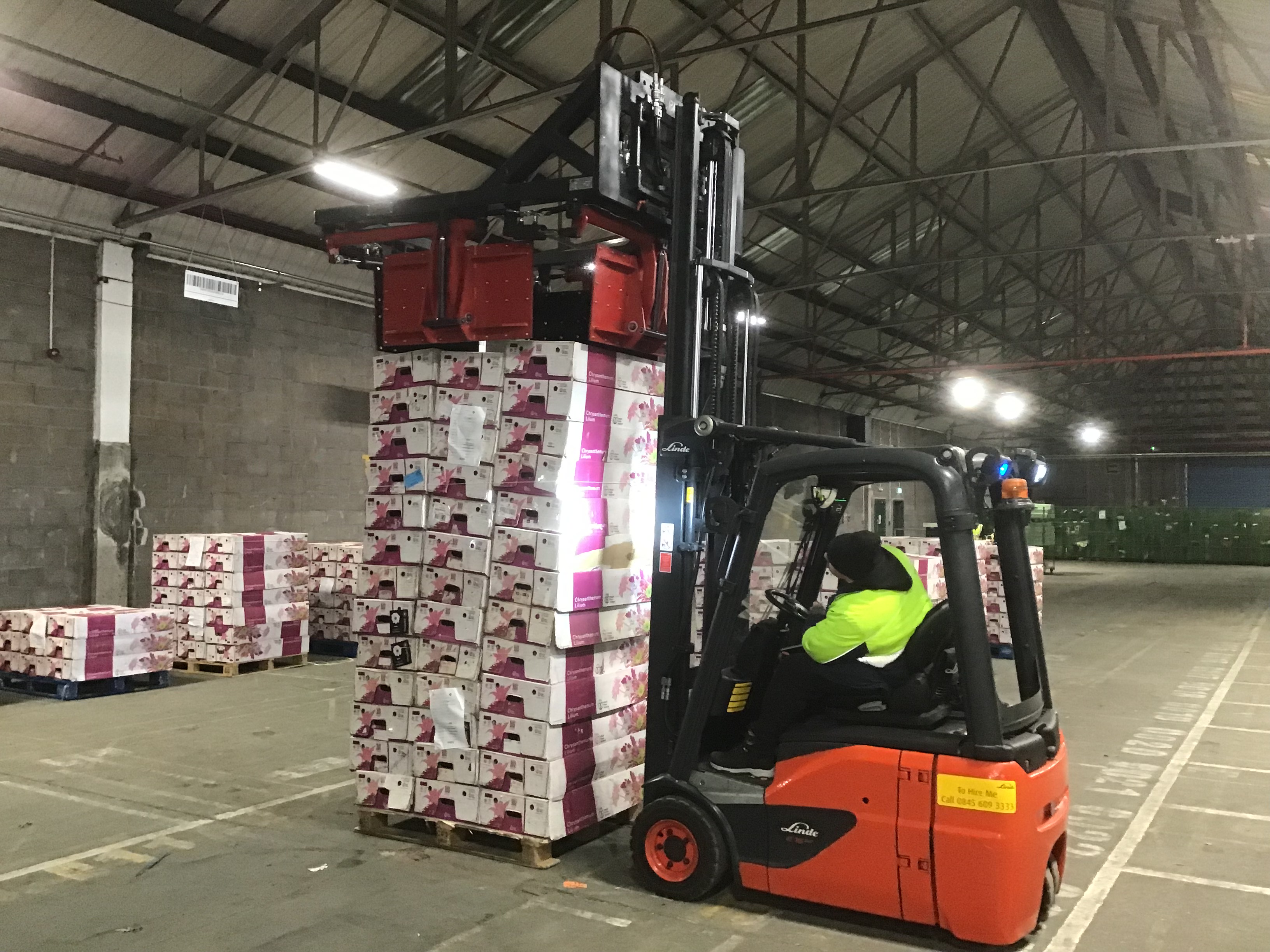 A layer picking attachment on a forklift truck makes it possible to pick single or multiple layers of products, allowing the driver to build up mixed pallets quickly, safely, and efficiently with minimal manual labour.
The attachment works by clamping all four sides of the product, meaning that only the minimum amount of pressure is required to hold the load. Products can then be split down for easier handling and storage or built-up to make diverse mixed pallet loads.
The latest solution in layer picking and depalletising is the Open Centre LayerMaster manufactured by B&B Attachments. It has been specifically designed for the produce industry and offers the same exceptional layer picking and depalletising performance as the standard LayerMaster, with the added feature of picking full pallet loads, to a maximum of 1500kg, in one single lift.
The open centre version assists with full pallet replacements, rebuilding pallets, stacking, and building mixed pallet loads. It eliminates manual handling and helps prevent damage to the load. It is the ideal attachment for supermarkets, their supply chains, and third-party logistics providers, as it provides handling solutions for a diverse range of products.
The LayerMaster range includes carriage and fork mounted versions, a static version, which comprises of a complete system with lifting mast, power pack and control panel, and the open centre model.  Discover more by contacting B&B Attachments info@bandbattachments.com